WE JUST MOVED.
Want to know how it's going?
On a scale from "Standard Shitstorm" to "Category 5 Shitnado," we're hovering right around "Shitquake of the Century."
No, it's not because we have to learn a new grocery store.
It's because of our fundamental personalities.
Don't believe me?
FAMILY ROSTER:
THE MOVING EDITION
(Do me a favor
and pretend that the soundtrack to this whole post
is the rapid-fire beeping sound you hear
when you watch the name of a city
spelled out on the screen of a Bourne movie.)
Immediate Response to Impending Move
Mind snaps into lockdown mode.
She bolts to the nearest writing instrument and begins making lists, charts, tabulating priorities, booking appointments with mental health professionals, and ordering the required supplies on Amazon.
did someone order
a triple shot
of goddamn majesty?
With the head of an eagle, she soars high above the fray, seeing all, and constantly in motion.
With the ass of a giant horse, she drags a ton of shit around.
Emotional Stability Celebrity Doppelganger
this is a human bouquet of daisies
in an elegant
unfussy
milk-glass vase
She
seems nice, cheerful, capable, and organized.



But you just know that rainbow-covered planner is full of pages that look like the kid's drawing from the Ring

scribbled so hard you can still see the dents on December.

Also

she's always locking herself in the bathroom to eat a whole baguette while she poops. #Multitasking
Top 3 Needs That Must be Met in Order to Ensure Function Under Stress
1. Cake
2. Booze
3. 1 Hour of Solitary Silence Per Day
When she realized that the dinner plates are ¼" too tall for the new dishwasher and she either had to buy new dinner plates or hand-wash dinner plates from now on.
IT SEEMS LIKE NOT A BIG DEAL BUT it's just one more fucking thing that I didn't have to fix before but now I have to fix.
Excuse me I have to go to the bakery and then poop
.
Role in Family


Is-The-Milk-Still-Good-Checker
Immediate Response to Impending Move
Excitement for new possibilities!
Begins to research hobbies and attractive locales convenient to new spot!
Texts people we know nearby! Sure, he might feel uncomfortable with change, but that tiny seed of discomfort with newness is buried beneath an avalanche of curiosity, eagerness, and novelty...
FOR AWHILE.
Until that seed sprouts. Usually the week before the move, as he surveys the sheer magnitude of our crap we have to pack. He spends that week in solitary reflection on how his life choices have led him to this place of despair.
- Dogged (lol) yet joyless determination to get the job done
Emotional Stability Celebrity Doppelganger
Funny, smart, confident, charms the room, has a coolness and magnetism that seems to transcend mere mortals.
Yet, ask the wrong question and you'll find yourself plunging into eternal blackness. Just beneath the trim suits lies a stylish wasteland of mid-century despair.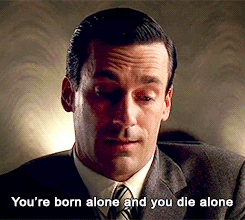 Jesus, Ryan.
No but he can bring it back though!
Top 3 Needs That Must be Met in Order to Ensure Function Under Stress
1. Sleep
2. Poop
3. Something to call a win
Day 6.
When it became clear that Chicken and Buster would not be achieving sleep at anywhere near their expected age level. We are talking we put them in bed at 7:30 pm and they finally fall asleep at 10:30 pm, people. We are talking thrice-nightly nightmare wakings. Anyone would break.
Role in Family
Son
Big Brother
Chief Inquisitor of How TV Screens Work
Immediate Response to Impending Move
Outside/Inside:
Look at the pictures on Mommy's phone
of the big new yard and the nice big play room!
This is going to be so fun!
DO NOT THROW ANYTHING AWAY
WE HAVE TO KEEP THE APPLE CORES
Can we get a swing set for the yard?
Can't wait to go fishing on the weekends with Daddy!
WILL I STILL BREATHE AIR THERE
WILL I HAVE TO PHOTOSYNTHESIZE
OR ARE YOU GOING TO STILL BUY KIND BARS
Yeah, Mom?
Having a little trouble
falling asleep right now.
I just love hiding but everything is fine
Emotional Stability Celebrity Doppelganger
Does not seem to be handling ANYTHING okay, EVER.
wait
that's not a jpeg
that's a gif
uh
kanye?
you ok?
And yet... is also kind of doing awesome??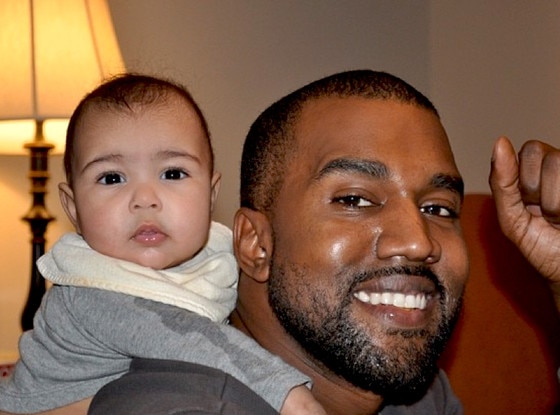 awwwww
Or...?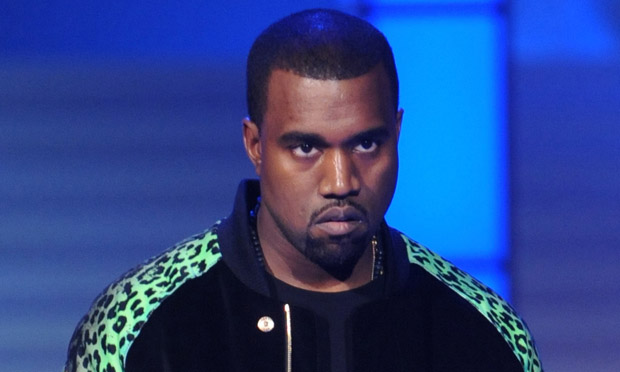 wait
It just makes you look at his particular brand of berserkitude and wonder, "So... are you screaming inside, or just fucking with me right now?"
And to go even deeper, his uniquely unsettling unpredictability makes you question your own relationship with reality, your ability to gauge the stability of others, and even your human instincts.
IS THIS THE WEATHER
OR A THREAT???
I DON'T EVEN KNOW
Top 3 Needs That Must be Met in Order to Ensure Function Under Stress
1. 13 Hours of Sleep
2. A Daily Schedule that DOES NOT CHANGE EVER
3. Boxer Briefs. Not Tighties. Bitch did I stutter?
Day 2. When we ran out of granola.
chicken picked this gif
so
again
i have to ask:
is this breakfast
or a threat
I DON'T EVEN KNOW
Honey Bunches of Oats is not "basically the same as granola."
just like everything in this new house.
Do we still brush our teeth here
and does the mac still have cheese
Role in Family


Leftenant Grabber of Things from the Counter
Immediate Response to Impending Move
Probably best described as "surly denial" and/or "willful ignorance."
Us: We're moving in a week! Here's the countdown calendar! Every day you will cross off a day and get a special treat!
Chicken: GREAT! (Starts to tremble and rock in his seat)
Buster: (SIGH) I'm getting crackers.
(Walks into kitchen, grabs crackers from the counter, walks to the front door with crackers. Opens door.)
Unpacks just-packed boxes, allegedly "looking for something," but mostly just throws shit around until someone caves and brings him crackers and an iPad, which he receives without looking, and walks over to the pile of pillows in the corner and turns on Blaze and the Monster Machines.

- Sleeps a lot
- Communicates in growls and nips
- Stomps around
- Eats everyone else's food
Emotional Stability Celebrity Doppelganger
Charming, powerful, primal, and often hilarious.
Gives no fucks and owns every room he walks into with a twinkle in his eye... and an empty place in his chest where someday he may grow a moral center.
When you shake his hand you realize... that this hand... could do murder.
And maybe... just maybe... already has...
Also calls people poopy butt.
Top 3 Needs That Must be Met in Order to Ensure Function Under Stress
1. 13 Hours of Sleep
2. Pirate's Booty
3. Not to Be Moving
Day 10.
When he realized this whole "In the Car for 2 Hours a Day" thing wasn't a one-off.
Got a really sweaty itchy butt from wearing diapers in the car so much.
Started stomping from room to room, calling teenagery things over his shoulder like, "I'm so over this," and "Shut up, just shut up," and "AAAAH YOU GUYS ARE SO STUPID."
So just in case y'all were wondering what's going on with us lately...
Ryan, Katie, Chicken, and Buster
PS - Here's our working Christmas card for next year! Thoughts?
If you enjoyed this post or really any of my posts, please consider supporting my blog through Patreon.

$2 or $5 a month helps me grow my blog, write more stuff for you, and treat this work like, well, my job.

Thanks for reading! xoxo