So here's a question!
If you plate and serve your own shit, do you get an extra tip?
Morgan Spurlock sure seems to think so.
If you're Morgan fucking Spurlock and
you write a blog post preempting any accusations you feel could possibly be made against you
, do you get, like, a pass from the world to continue to operate under the radar of both human attention and social relevance?
Shit, sorry, was that mean?
Oh that's right. Yes it was, and no, I don't care.
I'm not fucking surprised that Morgan had a shitty sexual encounter in college in which he assumed that a no 5-minutes ago means a yes right now. I'm not fucking surprised that he thought "sex pants" was a funny cool nickname for a human woman in his office. And while I think that's all textbook bullshit, it's hard to summon outrage over boring fucking everyday Chadlife.
What, do I also howl at the moon when I step on the Lego blocks scattered like tiny shards of volcanic glass next to the dishwasher? It's a fucking Lego block in my kitchen. If I'm mad about the Lego it's because deep down I know that I didn't take the necessary steps (literally) to protect myself.
Think about that, Morgan. I'm not mad about your shitty behavior because I believe it is part of your core identity, your structure as you move through the world. Think about that.
I'm not mad you did what you did. I am mad about your fucking "APOLOGY."
Bust out the shovels, bitches. This one's a doozie.
Because here's the fucking question:
Does it matter WHEN in the timeline of your shitty behavior you first reveal said shitty behavior, and then immediately blame 7 other things for it?
Somebody call the Hidden Figures ladies because that math doesn't fucking add up.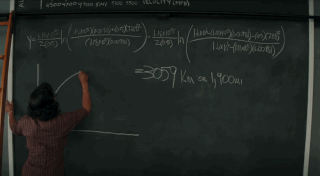 yyyyyyyyyyyyyyyyyyyyyyyyyyy
eah no
Let's take a closer look at Spurlock's blog post, shall we?
I am Part of the Problem
Also, describing "heroes" as committing "indiscretions," is like describing Charles Manson as a "visionary" with "quirks." The sanitization of your language is insulting and you need to be fucking honest right now:
I have changed the diapers of two infant sons with testicles like the most velvety souffles in Paris. BUT THIS BALL? SOFTER.
Are you trying to say that you have behaved abominably many times over your life? Because being an asshole doesn't parallel assholes. It's just exactly the same thing, actually.
It's like if Richard Spencer was like, "Over my life, there have been many instances that parallel what you might see in archival footage of Klan meetings from the 1950's."
Or if Richard Simmons was like, "Over my life, there have been many instances that parallel what you see everyday on Sweating to the Oldies."
I believe the word you're looking for isn't "parellel," but rather, "identical," or possbily even "RESPONSIBLE."
See, okay, yeah, this can be tricky.
1. You're drinking all night.
2. You start hooking up.
3. She pushes you off.
4. You wait a little bit.
5. You start hooking up again.
6. She says "I don't want to have sex."
7. You wait another minute.
8. You start having sex with her.
Math check?
OK so real quick I'm going to get a good handful of your fucking ear and you'll say "Don't rip off my ear," so I'll let it go and we'll LAUGH for a little while, and then I'll grab your fucking ear again and rip it off the side of your head.
And then I'll pat your cheek. Super gently. Like the gentlest gentleman. You should be feeling better at this point.
You might BELIEVE I just ripped your ear off. But clearly, honey, you do not understand your own ear and its presence or lack thereof on the side of your fucking head.
When you tell people I ripped your ear off I'll just tell them how FLOORED I am and then explain to you, "THAT'S NOT WHAT HAPPENED."
HAHAHAHAHAHAHAHAHAHAHAHAHAHAHAHAHAHA
HAHAHAHAHAHAHAHAHAHAHAHAHAHAHAHAHAHAHAHAHA
oh my god
Yes! It IS why you're part of the problem!
But the hilarious thing is....
... that you don't seem to understand...
that when you frame this story as a he-said-she-said
and describe your experience of having sex with her after she explicitly said "no sex" as an event where you "tried to make her feel better"
AND THEN
THEN! You compare YOUR perception of what YOU did
to HER perception of what YOU did
TO HER
WITHOUT EVER FUCKING ACKNOWLEDGING THAT YOU FUCKING DID SOMETHING WRONG!
THAT
IS
THE
ENTIRE
PROBLEM.
When you equate cheating with actual crimes, you diminish the offensiveness of the crimes.
I am terribly sorry to hear that you were abused as a boy and a young man. Sexual abuse is devastating. You didn't deserve that as a child or an adolescent. Your pain is real and I'm sorry that you have to carry that burden. I sincerely hope that you are able to find peace through therapy, support, and a lot of hard and painful work.
But to answer your question: What caused you to act this way?
You did. You caused you to act this way.
Your pain is not insignificant. But if your pain is in the driver's seat when you're raping a woman and verbally abusing your assistant, then you need to get the fuck out of that car.
You are like a raccoon vomiting old yogurt on me right now and I resent the shit out of it.
MAGNIFICENT change of subject from your own actions to alcoholism and depression, two things that are beyond your control. That is what sexual predators-slash-politicans call a PIVOT.
"What was I supposed to do? Not rape people and get help for my addiction? I am an alcoholic. And I think I speak for the whole alcoholic community when I say I'm pretty sure it's like step 4 where women might think we're raping them but we're really just shitfaced and not listening to them say "no sex" and then doing sex and then being confused about what happened. It's one of the 12 steps. I think it's 4. 4 feels right."
"What was I supposed to do? Stop sexually harassing my assistant and go get some goddamn therapy? I WAS DEPRESSED. Everyone knows depressed people are the best at inappropriately sexual workplace nicknames. What, do I just reject the gift that my depression gave me? HER PANTS WERE HOT!"
Again, I am so genuinely sorry to hear about your struggles with alcoholism and depression.
But this is a letter about you taking responsibility for your actions.
Oh hell no.
You found the courage to tell your side of a rape story, tell us how funny you are in the office and how your gold-digging assistant couldn't take the joke, blame your dad, alcoholism, and depression, and then wrap it up by assuring us that YOU ARE PART OF THE SOLUTION NOW, before CONGRATULATING YOURSELF ON YOUR FUCKING COURAGE.
PLEASE DO NOT BE PART OF THE SOLUTION.
Like we wouldn't even notice, huh?
You're like, brushing the dirt off your knees calling quitting time and it's fucking 8:03 am.
Morgan. You have not even begun to work toward the RIGHT to ASK for a CHANCE to APOLOGIZE yet, much less get to work on rebuilding trust.
It's like you think you're standing around the campfire surrounded by friendly Ewoks at the end of The Return of the Jedi.
there's kevin spacey on the left

harvey right there in the middle
in his robe
standard

and on the right there's charlie rose
he's trying a beard
i think it works for him
You think the journey is over. But do you know where you are?
okay
no
but right before the first part
the "a long time ago" part
the part where it's just a black screen
that's where you are
Well first of all.
When crafting your apology, do not --
I repeat!
If you want to listen, I have a lot fucking more to say, so if you're in the mood you can always just ping me.
___